Pictures from Haiku North America 2001

---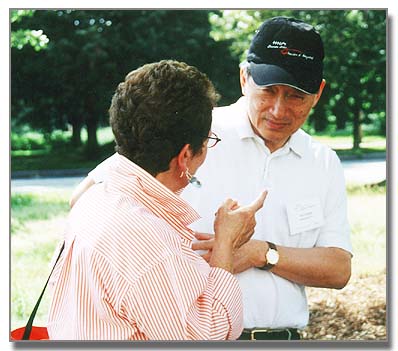 Carolyn Hall makes a point to Yu Chang
One of the main reasons to go to a haiku conference is to meet the poets behind the haiku. I had not met Carolyn Hall before this year's HNA, though I had often seen her work in haiku journals. She is part of the very active haiku scene in California and is an Associate Editor of Mariposa, the membership journal of the Haiku Poets of Northern California.
Like a number of poets, Carolyn produced a pamphlet of her haiku to give away as gifts to people she met at HNA: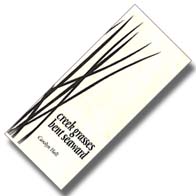 anniversary
she peels back artichoke leaves
to the heart
—Carolyn Hall
Yu Chang is a well-known haiku poet. (See Ty Hadman's profile of Yu.) One of Yu's recent projects is a collaboration with his fellow poets from the state of New York, John Stevenson and Hilary Tann. Twice a year, they produce an anthology of their haiku called Upstate Dim Sum: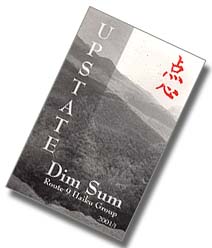 For subscription information, contact John Stevenson, P.O. Box 122, Nassau, NY 12123.
lighthouse—
she promises to keep
in touch
—Yu Chang
---
NCHS Events page